Python Developer's Handbook
Book • Published in 2000
In early 2000, I was invited by SAMS Publishing to write a very comprehensive book about Python. After about 8 months of intense work the book was ready. SAMS published the US edition in December 2000. In 2001, the Russian and Chinese editions came out of the printers.

"... Have you ever considered authoring or co-authoring?"
email from Sams Publishing I received on Mar/14/2000.
The Linux Journal's publisher, Phil Hughes, reviewed my book and wrote the nice review seen on the book's back cover. He also published a review in his magazine.
Linux Journal - USA - February 2001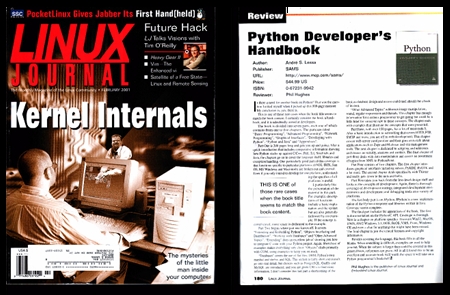 Back in Brazil, everyone started talking about Python around the same time that the news related to my book started spreading around. Important news organizations asked to interview me so I could say great things about the Python Language to the general public.
O Estadao - Brazilian Newspaper - 02/26/2001 / O Globo - Main Brazilian Newspaper - 02/19/2001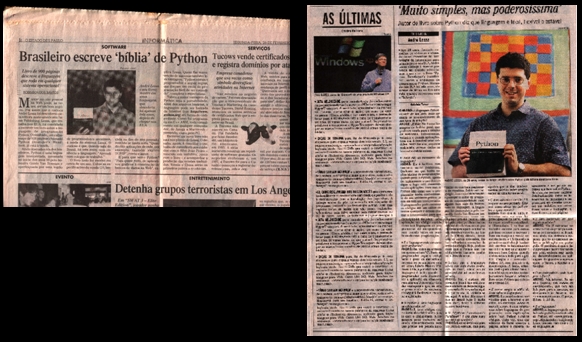 Geek Magazine - Brazil - June 2001